Main Content
Bespoke Curtains and Blinds
My name is Annie Holden. I offer a bespoke, friendly and professional service making hand made, made-to-measure curtains and blinds.
I also undertake re-upholstery and loose covers as well as all manner of soft furnishings; from bedheads to tea cosies, tablecloths, cushions and throws.
Made to Measure Curtains and Blinds in Oxfordshire
To make sure we deliver window dressings that meet your needs, we visit you in your home to discuss your requirements and measure up any windows and doors.
You choose the fabric you would like and we can advise you on the practicalities and help you find styles that will suit your home and your personality.
We are based in Ascott-under-Wychwood, and mainly work across the four counties of Oxfordshire, Warwickshire, Worcestershire and Gloucestershire although we do slip into Berkshire and Buckinghamshire on occasion. This includes Oxford, Charlbury, Witney, Burford, Chipping Norton, Lechlade, Stow-on-the-Wold, Bourton-on-the-Water and all points … if in doubt, please do telephone me to discuss.
Tel: 01993 830687, Mob: 07989 497253.
Superb Quality Made to Measure Curtains
We can make curtains and soft furnishings especially for you to make the most of your home.  As people's lives change, so do their needs and it is relatively easy to change the layout of a room temporarily with the use of curtains and screens:  a large reception room can be divided with a thick double-sided curtain to provide two separate spaces and cleverly placed screens can divide off areas of a bedroom, to provide a semi-private area for a bath or to create a separate space for each child sharing a bedroom.
We are often asked to adjust or remake curtains to fit a new home and are always happy to do so if possible. In some cases it is a question of simply shortening curtains which can be quite quick and inexpensive. In other cases, however, where the fabric is damaged or the curtain needs to be re-made, you should bear in mind that it can take as much time as starting afresh although you will, of course, save the cost of buying new fabric. If you love the fabric though, and there is not too much wear and damage, it can be a happy and economic solution to curtaining after a house move. We are always happy to advise.
Beautiful Blinds
We really love making Roman blinds of all kinds – from the elegant, interlined and luscious silk blind in the drawing room to the simple unlined linen blind in the conservatory.   The secret of successful fitting is total accuracy and there is no leeway when making a blind to fit within a window recess.   It is a lovely moment when the blind is finally installed and drops perfectly into place.
We have exacting standards of workmanship and want our curtains and blinds to be objects you are proud of.   We don't advertise.   All our work comes by word of mouth; our name passed on by satisfied customers in the region.
We can work with any suitable fabric. We produce the highest quality curtains and blinds from the most simple and inexpensive fabrics, as well as the most exquisitely beautiful and sumptuous fabric of your choice.   We make curtains and blinds from fabrics of design houses such as the Designers Guild UK, Andrew Martin, Colefax and Fowler, Jane Churchill, Manuel Conavas, and many others. And we can provide a stunning range of trimmings and opulent tiebacks in a glorious range of colours.
We can work with richly coloured and intricately patterned upholstery weaves in silk, cotton, viscose velvet, and with delicate and subtle embossed patterns. It's an open book. You decide, and we will produce the curtains to complete your dream of a beautiful and individual interior.
Curtain Fabrics Available
We don't carry a stock of fabrics, as all our curtains are made to individual order, but we can advise on the suitability of a fabric for a particular purpose and can obtain most makes and design of fabric for you.  We can also provide poles, tracks, and rails, and we provide a curtain hanging and fitting service which we are happy to quote for at the time of our initial visit.
Eyelet Curtains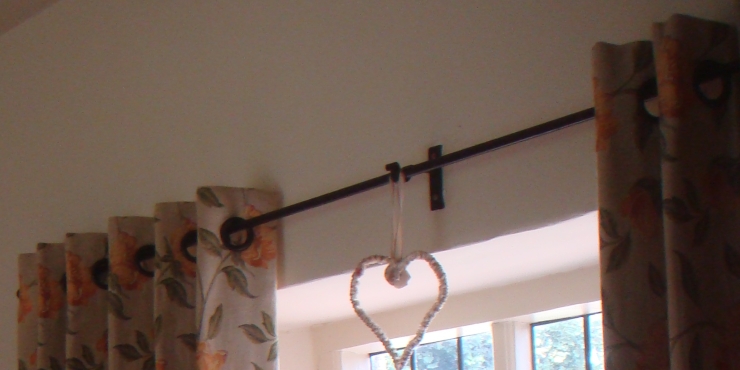 Eyelet curtains provide an elegant solution to many windows. The clean lines …
Perfect Curtains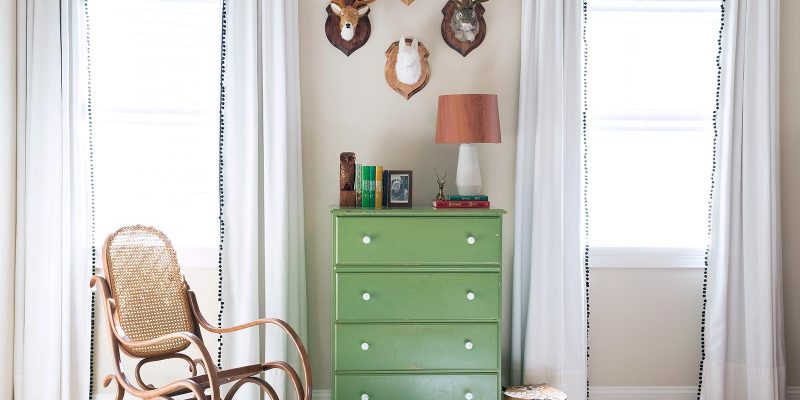 Five steps to choosing the perfect curtain. Step one … The very first thing …