Not all windows are square….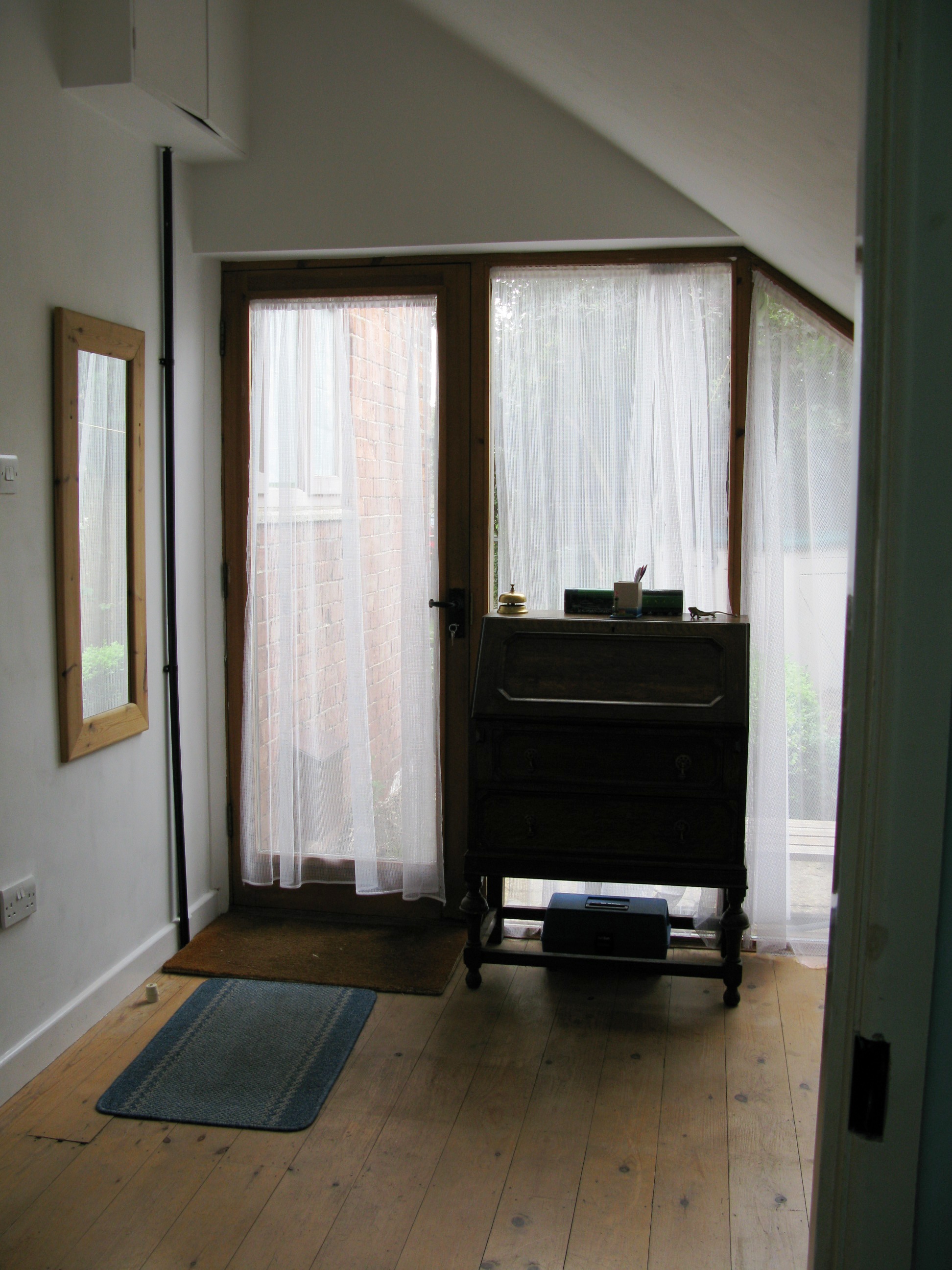 This unusual little house in Long Compton was blessed with a glazed entrance door with one full length window beside it and another window, with sloping top, beside that.   This made the space very cold in winter and, in addition, our customer felt very exposed, especially at night.   As a result, the entrance hall was only really used for storage and bicycle parking.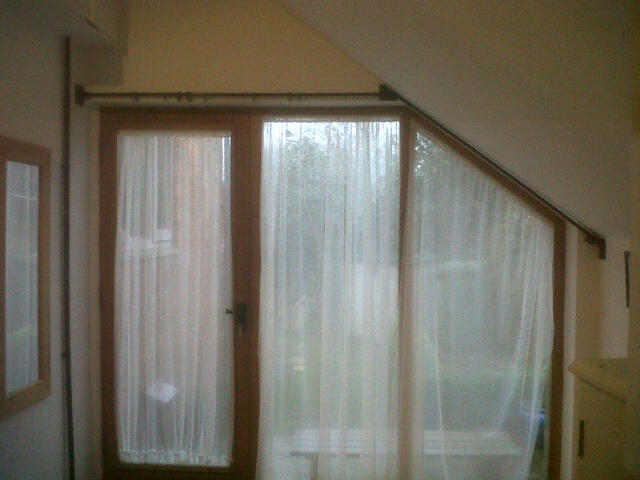 After a bit of thought and bouncing around of ideas, we asked Brian the blacksmith to make a pole which we could fix above the windows, following the slope of the ceiling down to the right.
Brian, as ever, came up trumps!
Finally, we were able to fit the curtains;  one fixed curtain for the sloping window, swept up into a tieback in the daytime, with a full length functioning curtain to cover the door and central window.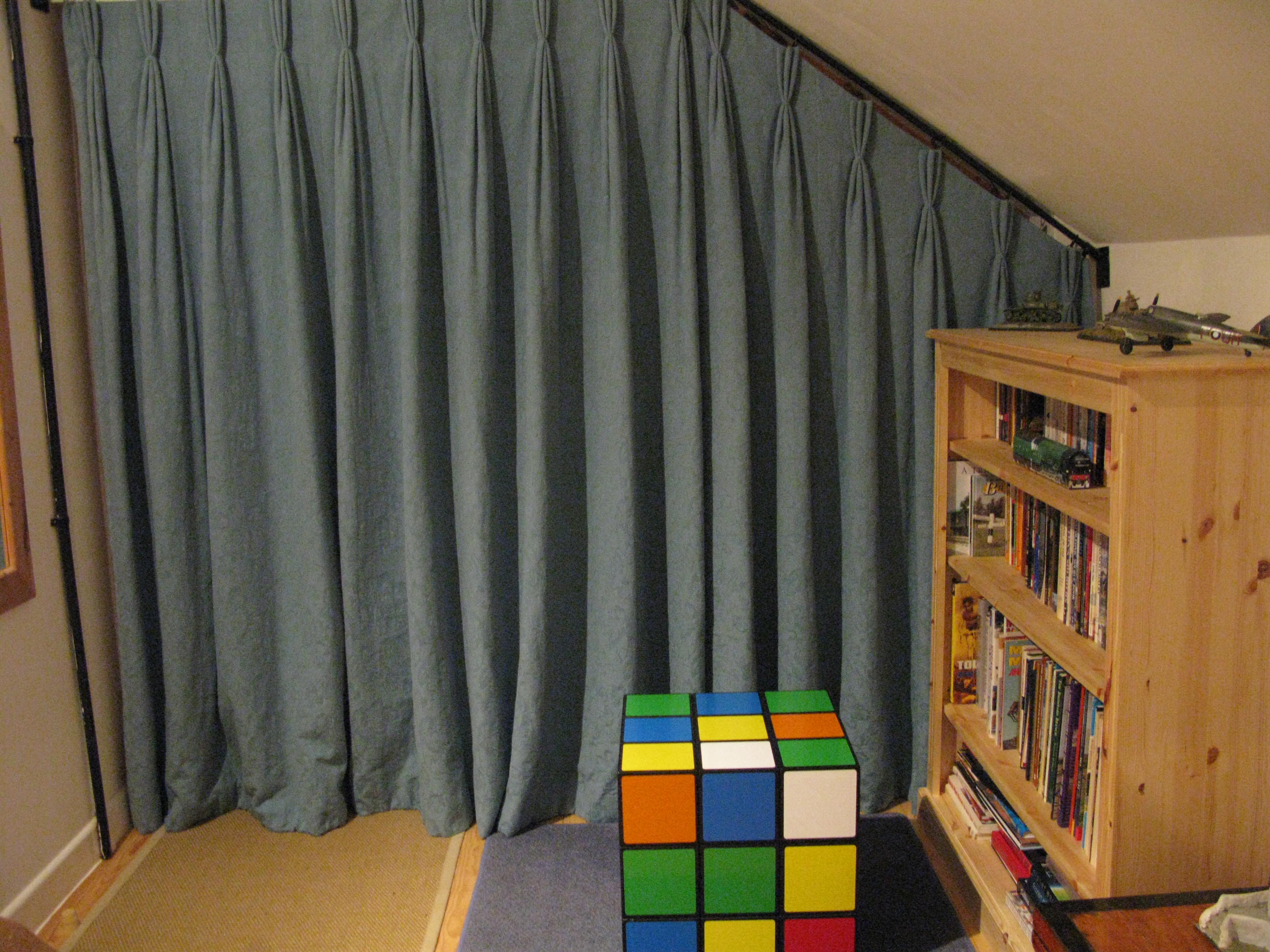 Whoohoo!